Curtiss SB2C in French Service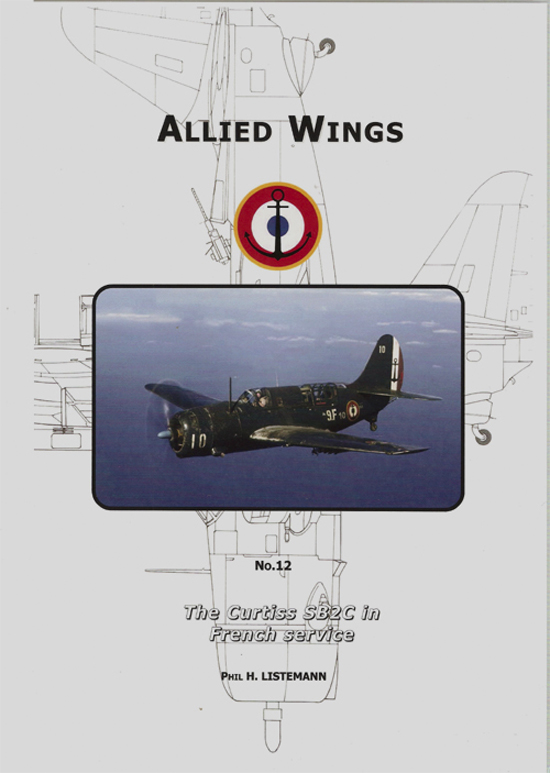 The Curtiss SB2C in French Service
Allied Wings No.12
Author: Phil H. Listemann
The Curtiss SB2C Helldiver was a replacement dive-bomber for the ageing Douglas SBD Dauntless. It saw service in the Pacific war from November 1943 until 1945 with the United States Navy. But it also saw service and indeed action a little later in French Indo-China and that's the main thrust of this latest Allied Wings by Phil Listermann.
This 29 page booklet, in its out of the ordinary 'report' style presentation, covers the SB2C (commonly known as 'Son of a Bitch 2nd Class within the USN) and its ten or so years in French Aeronavale service very nicely providing a wealth of information. The text is extensively researched and backed by fifty-two black and white and two colour photos plus three pages of colour profiles – twelve profiles in all. In addition to its operations from French aircraft carriers and ground bases in support of the defence of Dien Bien Phu and other battles in Indo-China, its operations in metropolitan France are also covered.
Now reviewing a book demands some responsibility in reporting and despite the unequivocal value of this history, I personally found it a bit disconcerting. Firstly, the text and the sentence structure occasionally suffers from strange grammatical nuances. Many sentences are also overlong. It's easy to forget how the sentence started and what info was divulged then, so you may have to go back and start the sentence again to get the full understanding of what's been written. That is a product of poor editing, in my opinion – not the information imparted. It also suffered slightly by a not tight enough proof reading with several spelling and grammar errors. This sounds like unnecessarily harsh criticism, but these are facts and can be a bit annoying.
I've not been a great supporter of the 'report style' presentation of these later Allied Wings. I know there's a valid attempt to keep costs down but I'd rather pay a little more for an improved quality product – such as the earlier B5 sized booklets and their better quality paper with the resultant better photo and text reproduction. I have been taken to task once before for saying so, but it remains the case. This particular sample, thanks to the style of binding, fell apart in my hands whilst I was reading it. Despite these 'faults', it still makes for a very interesting read on an aircraft operating in a navy other than the usual Royal or United States. Recommended.
Many thanks to Ley Reynolds of Platypus Publications for the review copy.
Review by John Baxter
---
Back to Aviation Books from Allied Wings Curtiss SB2C in French Service book review