Whispering Death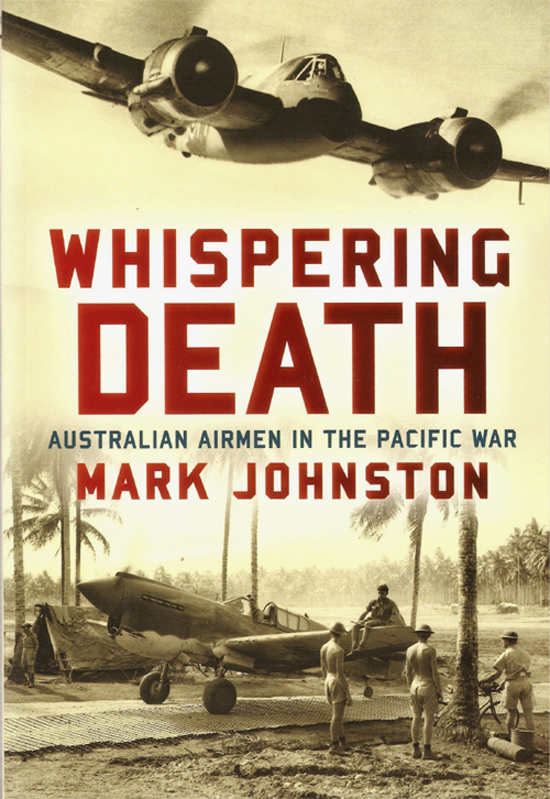 Whispering Death
Australian Airmen in the Pacific War
Author: Mark Johnston
There have been a slowly increasing number of books dealing with the RAAF in the Pacific and New Guinea coming onto the market recently and this is another. Now, as my father served in the SWPA as a member of the RAAF, this theatre of operations is of special interest to me. So as some of these books pass across my desk, I find it most fascinating for such an avid history reader and amateur researcher such as myself.
Mark Johnston's book is yet another revelation. Over the last few years, as my interest in the Pacific War had grown stronger, more books have emerged regarding the manner in which the RAAF had to operate. Whilst the lower ranks lived, fought and survived in a wet and poisonous green hell and still performed heroically under extreme conditions, some of the top ranks' efforts reflect less 'heroically'. Mark Johnston has written another remarkable book which sheds more light on RAAF operations during World War Two. Sure, hindsight is 20:20, but we'd been at war for just over two years when the Japanese struck and during this time, our major efforts had been directed to Europe and Africa.
Despite warnings going back to the early twenties, we were remarkably unprepared having placed great faith in British support, especially with the promotion of the great fortress of Singapore. So, when war came to our doorstep, our limited armed forces achieved something quite momentous. This book deals with the air component of our defence of Australia. The exploits of so many is truly heroic and many are recounted here in quite vivid fashion. Having had the experience of actually working with some of these former RAAF flyers during my ATC career, I'm even more impressed with these quiet heroes.
I was fascinated by the bulk of the book and found that his conclusions put very succinctly into words the thoughts and feelings that had welled up inside me on many occasions. It's a great read – factual, extensive and objective. It tells it extremely well and is, can I say it, a remarkable and yet equally enjoyable read.
This interesting paperback book should appeal to any military enthusiast, and in particular, to those with an interest in World War Two RAAF operations. It is available at the very competitive price of $30 from Hyland's Bookshop in Melbourne www.hylandsbookshop.com.au or 03 9654 7448.
Review by John Baxter
---
Back to Aviation Books from Whispering Death