Australian Aircraft and the Industry
Australian-Built Aircraft and the Industry
by Keith Meggs, OAM, DFM, AM(US)
The first volume, of four, of perhaps the most significant book on Australian aviation ever published, Australian-Built Aircraft and the Industry, has now been printed. This significant and breathtakingly comprehensive work is destined to be THE reference work on Australian aircraft and industry and will become much sought after.
An encyclopeadic, four-volume work on every aircraft type proposed, designed or manufactured in Australia from 1884 to the mid-1980s!
Aircraft enthusiasts, pilots, aeronautical engineers, manufacturers, industrialists, universities, other technical institutions and modellers, Australian-Built Aircraft and the Industry is a must to have for your reference library.
Exhaustively researched over the past 40 years by the well-known aviation personality Keith Meggs, a man uniquely qualified to write on all aspects of Australian aviation from construction through to operational flight.
The four volumes in the series cover every known powered aircraft designed or built in Australia, from Lawrence Hargrave's experiments in the 1880s through to ultra-light aircraft in the mid-1980s. The work lists over 540 aircraft types as well as detailed histories of the companies involved in their construction. Coverage is multi-faceted, being: technical, operational, historical, industrial, sociological, biographical and political.
Each volume contains the most comprehensive collection of photographs, technical drawings and diagrams yet assembled into the one reference work, many of which have never been seen outside the original source.
All volumes are superbly indexed and cross-referenced with the main text reinforced by extensive and detailed endnotes.
In VOLUME ONE the fourteen chapters cover the following activities: Hargrave, Taylor, the Commonwealth Prize, Early Experimenters, Duigan, World War One activity, AA&ECo, 1924 Lightplane Competition, LASCo, QANTAS, WAA, RAAF Randwick, Individual Builders 1918–1939, AMSCo, MSB, Matthews Aviation, General Aircraft Co, Cockatoo Dockyard, Tugan Aircraft, Harkness & Hillier, de Havilland Australia (Part 1), Industry Proposals and other snippets.
---
About the Author: Keith Meggs, DFM, AM(US).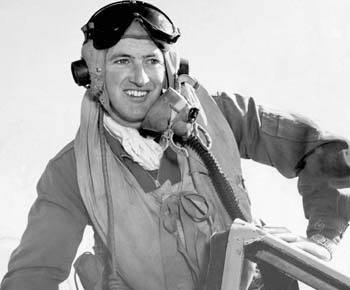 Keith began work at Commonwealth Aircraft Corporation early in 1943 as a teenager, and began gliding at the end of 1945.
In 1948 he joined the Royal Australian Air Force for flying training, and subsequently flew both Mustangs and, later, Meteor Mk.8 jets in the Korean War, earning the DFM and AM(US). Following this he flew Vampires in Australia and Malta.
Keith rejoined the Commonwealth Aircraft Corporation in 1957 working for several years on Avon-engined Sabres and the Wirraway-based Ceres cropduster.
He then joined the Department of Civil Aviation as an Air Traffic Controller before taking up freelance charter flying, which lasted some 25 years and culminated in a grand total of 19,460 hours attained on 109 types of aircraft.
A foundation member of the Aviation Historical Society of Australia in 1959, Keith has been President since 1988.
In recent years, Keith's time has been taken up in researching and writing the four-volume series Australian-Built Aircraft and the Industry.
VOLUME ONE NOW IN PRINT
BOOK SPECIFICATIONS
A4, two-book slip case set of 1,264 pages in total. Each book bound as hard case, jacketted and placed in a slip case. Quality paper to enhance over 1,900 photographs. Clear readable text, and a good index, reproduced in both books.
ORDERING DETAILS
Copies of Volume One can be ordered from:
Echelon Starboard Publishing
by e-mailing:
contact@australianbuiltaircraft.com.au
or ringing:
Phone: (03) 5157 9001 (Australia)
+61 3 51579001 (overseas)
Mobile: 0411 116 392
Fax: (03) 5157 9002
Check the website for more details
www.australianbuiltaircraft.com.au