Darwin Spitfires
The real battle for Australia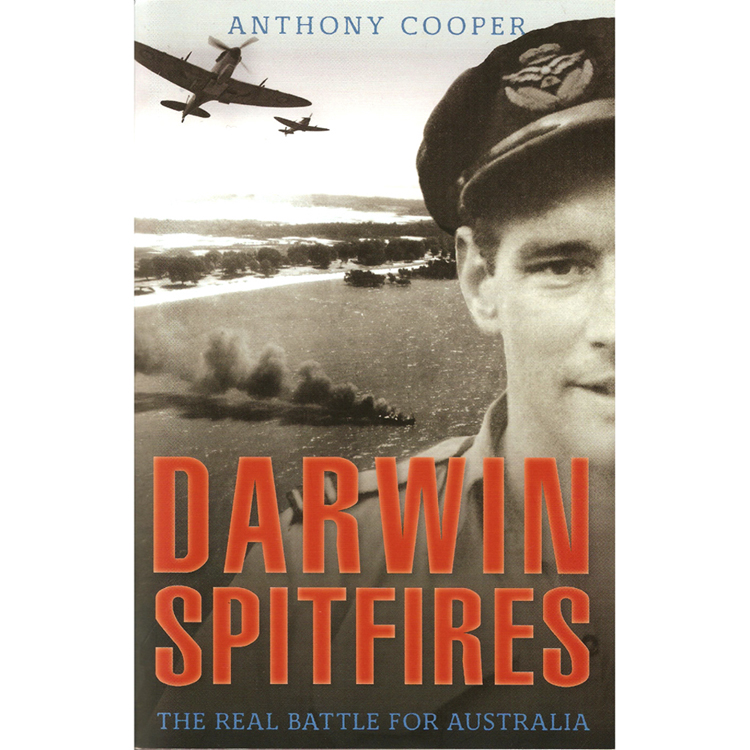 Darwin Spitfires
The real battle for Australia
Author: Anthony Cooper
This is an amazing story about the 1943 air campaign over Darwin. The Darwin Spitfire Wing or also known as the 'Churchill Wing' took on the Imperial Japanese Army and Navy Air Forces in this somewhat overlooked air campaign. This book by author Anthony Cooper is a brilliant and comprehensive account of those air battles in that campaign and he pulls no punches.
The Spitfire Wing, or No 1 Spitfire Wing RAAF, comprised three squadrons – No 54 Squadron RAF and two RAAF squadrons serving with RAF Fighter Command in Britain, Nos 452 and 457. These were sent out to Australia in early 1943 to satisfy a 'promise' made by Churchill – to which he had little intention of keeping! All three were average squadrons, typical of RAF Fighter Command at the time, comprising young men with average flying and fighting skills as the tests of battle over northern Australia would show.
The attention to detail in this title is marvellous and the aerial battles are researched to the nth degree but are still presented extremely well and are easily readable. And what you read is staggering! Without letting the cat out of the bag, the overall result against the Japanese in kill:loss ratio was no better than RAF Fighter Command operating over France and Northern Germany at the same time, despite the much vaunted superiority of the Spitfire! Anthony Cooper explains why objectively – poor command, low hours of experience, poor tactics (despite the recognised need for change instituted years earlier), mechanical problems with propeller Constant Speed Units and engine wear due to the prevalent dust (outside the Wet season, obviously) and constant cannon failures leaving just rifle calibre machine guns to achieve a 'shoot down'. Poor intercepts, poor positioning, poor leadership – all have their place and yet some incredible kills were still achieved by these young and mostly unremarkable young pilots.
The problems stem from Wing Leader Clive Caldwell downwards. Still trying to use the 'Big Wing' tactics when it had been shown two years earlier that it had disadvantages. Again, without being picky, this book points out the variety of failings that might have brought about a 'better' score against the Japanese; all of which should have been addressed and if attempted, were ignored. It was suggested to me by another reader that this book is akin to those written by Brian Cull or Chris Shores in its style of writing and information presentation, and that's as good a way of putting it as I can think. Remember 'Bloody Shambles', 'Buffaloes Over Singapore' and others? It reads similarly.
It's a great read and sets the record straight very well indeed. It's a hard one to put down and I found that it does make very compelling and fascinating reading. I obtained my copy from Hylands bookshop (9654 7448 or www.hylandsbookshop.com.au) in Melbourne for about $40 and its good value for a 516 page paperback. My recommendation is that if you want a good read or a brilliant history of this overlooked RAAF Wing, this is the one!
John Baxter
---
Back to Aviation Books from Darwin Spitfires