Desert Prelude
Operation Compass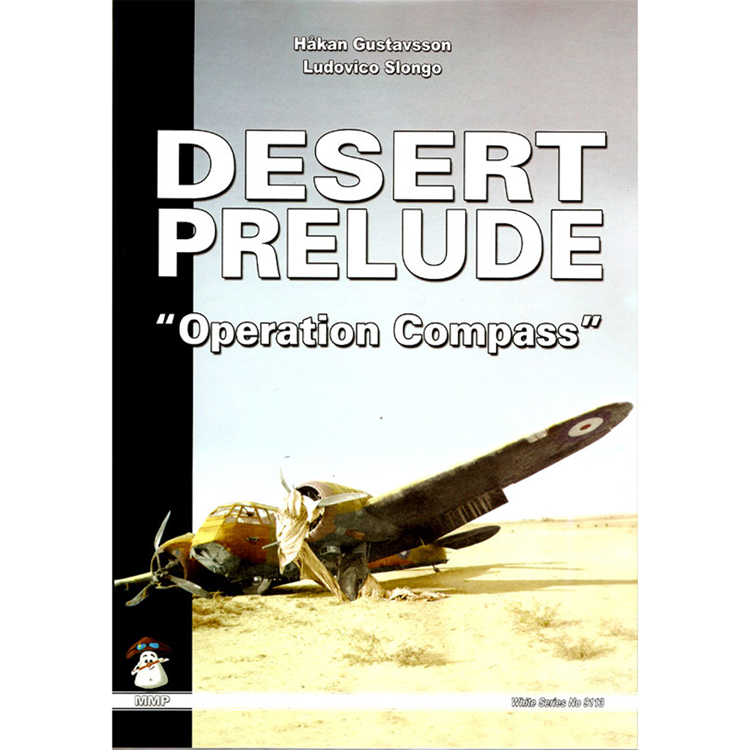 Desert Prelude
Operation Compass
Author: Hakan Gustavsson and Ludovico Slongo
The problem with buying Volume 1 of any multiple part series always presents a small problem. You hope that Volume 2 will be as good as if not better than Volume 1. If not, you've an incomplete series – that is if you decide not to purchase! Well, this one does not disappoint. Desert Prelude Volume 2 is very, very good. The research is extensive and presented well in easily readable style and it follows on nicely from the first part.
It's a Mushroom Model Publication, White Series No 9113, by authors Hakan Gustavsson and Ludovico Slongo. A4 sized, with a stiff card covers, it contains 208 pages, heaps of b&w photos, twelve colour profiles and a couple of maps. A large but not disproportionate number of the photos are 'passport' style shots of pilots, primarily Italians, but most of the pictures are published for the first time, certainly in an English language publication. Unfortunately, some of these might be considered a little too dark, but they're still valued additions and do not detract from the publication.
Volume 2 "Operation Compass" covers just a three month period from December 1940 to February 1941 and covers both air and ground operations on a day-by-day basis. Remember, this is the Desert War prior to any significant German participation, although the Luftwaffe's first units come into play from 15 January 1941! There's much here involving No 3 Squadron RAAF, so there's plenty of interest for the WW2 RAAF enthusiasts as well as anyone interested in the Desert War in its early days.
My recommendation – get it! And if you don't have Volume 1, then make sure you get it as well. It's available from Platypus Publications in NSW and Hylands Bookshop in Melbourne (03 9654 7448 and www.hylandsbookshop.com.au) – prices vary a bit so check it out. Many thanks to Ley Reynolds for the review copy.
John Baxter
---
Back to Aviation Books from Darwin Spitfires