The Empire Air Training Scheme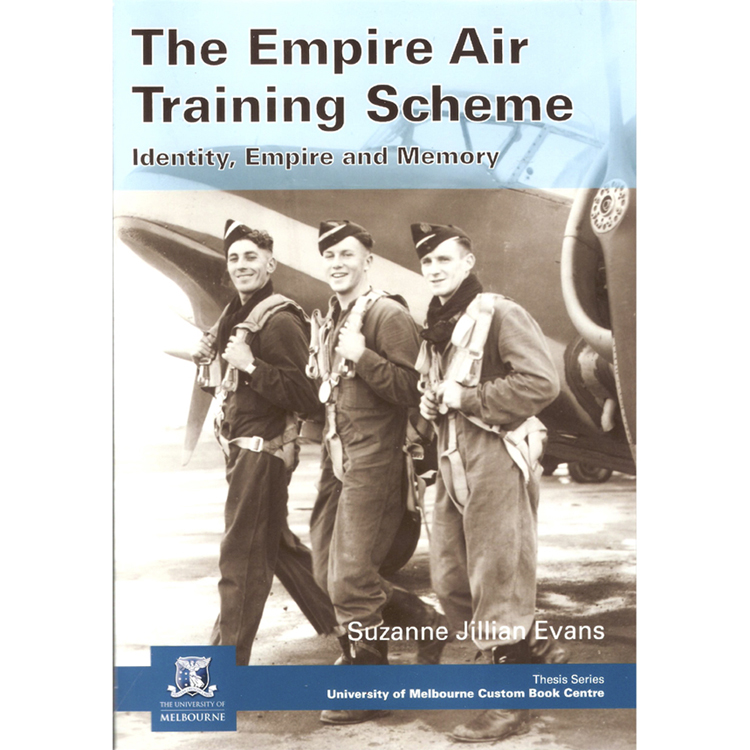 Empire Air Training Scheme
Identity, Empire and Memory
Author: Suzanne Jillian Evans
Most of us have heard of the Empire Air Training Scheme whereby Australia (amongst other dominions) provided air crew for RAF squadrons in Europe and the Middle East during World War Two. This book takes a different stance from historical accounts in recounting what firstly brought young Australians into RAF and RAAF service and their confrontation with death and surviving the ferocious air battles.
Now, be advised that this is a thesis by author Doctor Suzanne Jillian Evans (not a historical account) and draws upon the memories of survivors and her own research to explain why aircrew and war offered opportunities for young men to serve the Empire and how they were affected by that service. The EATS was set up late in 1939 and was to provide about 28,000 young men for active service overseas. It's a very interesting read and describes the feelings of these young men and how the society of the time moulded their responses to the call to war.
This 290 page book reveals a bygone age. The use of, and its seduction by, new technology, masculinity, travel and adventure all combined to draw in more recruits than could be accommodated in the first drive. We live in far different times and the appeal of serving Empire no longer has that impetus, however the images used in those recruiting drives over sixty years ago still hold their attractive powers and could possibly exert similar influence today. It's a fascinating read about mindsets, opinions of young warriors and what they would ultimately face in the service of their country.
Published by University of Melbourne Custom Book Centre, it may be a little difficult to locate in most bookshops and is a print on demand publication. It is a book that has appeal and covers an aspect of the RAAF in World War Two that doesn't seem to have been adequately covered previously, at least not from this perspective. Occasionally referred to as the 'away team', this book on the Empire Air Training Scheme helps to fill in a gap in my own library of RAAF publications. It is available from Platypus Publications in NSW for about $30.
Many thanks to Dr Suzanne Jillian Evans for the review copy.
John Baxter
---
Back to Aviation Books from Empire Air Training Scheme