Flying Boats of the Empire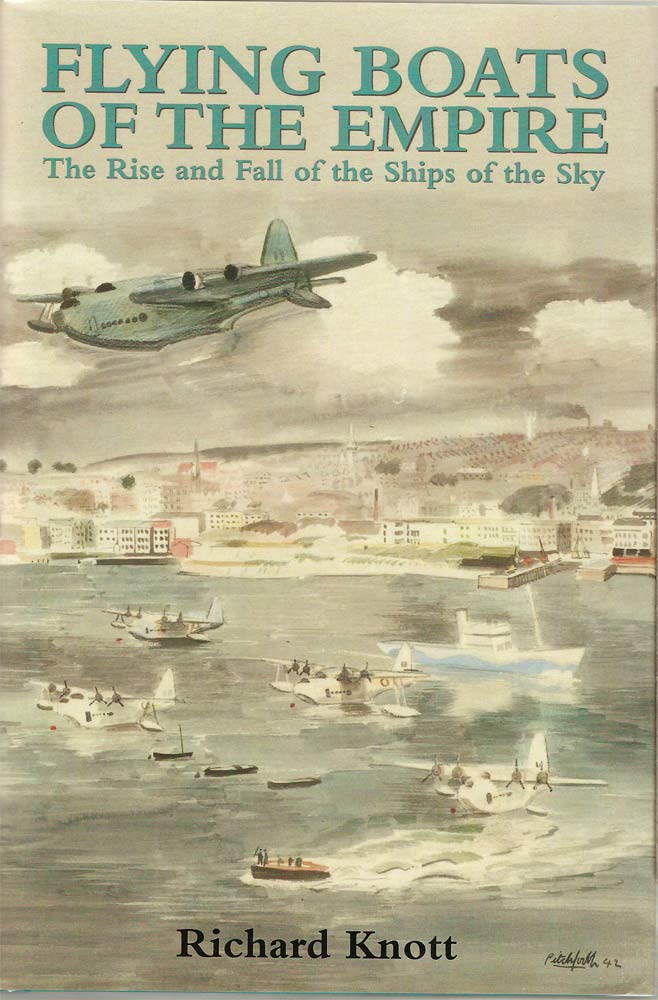 Flying Boats of the Empire
The Rise and Fall of the Ships of the Sky
Author: Mark Lax
Imagine, if you will, the romance, thrill and luxury of air travel aboard a Shorts Empire flying boat en route from England across the Med and the Middle East to Colombo, Singapore and eventually, Australia. Or across the Atlantic, connecting the old and new worlds by air. Or you're flying down the length of Africa after crossing the Bay of Biscay and then either down the west coast or via exotic Cairo down to Cape Town. You're cruising at a sedate 170 mph, no higher than 6,000 feet as you cross the plains of Africa with all the modern conveniences aboard more akin to sea travel than air travel at your disposal and the wild game arrayed below for your viewing pleasure.
Add to this air safety accident reports highlighting the dangers and lack of modern air legislation, no navigation aids or any safety instructions to passengers culminating in a string of near disasters and fatal accidents. Hand all this to a Hollywood producer and you have, as a result in my opinion, a Hollywood movie script encapsulating all these things vital to a good screen play.
Such is 'Flying Boats of the Empire'. I'd long had a fascination with flying boats and amphibious aircraft and looked forward with some anticipation to this book. It's unlike any I've read or reviewed before. The writing style is that of Hollywood, neatly including drama, romance, danger and breathtakingly adventurous travel just prior to the Second World War and then through it. It covers the production of the Shorts flying boats from 1936 until the last one was scraped in 1954, their introduction into service, their fragility and their value to air travel.
This is not a book to reach out and grab every aviation enthusiast, but it does offer a vital look at the British Empire flying boats and their history and how far air safety has travelled since those days. I found it a very interesting read, although in a style that didn't really suit me. But, that's personal taste.
It's a 272 page hardback by Richard Knott, who is not your usual aviation writer. There are a number of black and white photographs and maps along with chapter Notes and References, extensive Appendices and Bibliography. In all, it's a fascinating read of a bygone era with a history of each of the forty-one boats. It's available from Hylands Bookshop in Melbourne (03 9654 7448 or www.hylandsbookshop.com.au) for about $55. Recommendation, if you like seaplanes, flying boats or amphibians, or a different aspect of early air travel, you definitely need to pick this one up. Many thanks to Ms Orietta Colussi at DLS Australia for the review copy.
John Baxter
---
Back to Aviation Books from Flying Boats of the Empire