GRUBBY FINGERS MUSEUM GUIDE

Aviation, Military, Transport and
Maritime Museums outside Australia
---
Audi Museum
Ingolstadt, Germany
AUDI's own museum, 'musem mobile', is located in the city of Ingolstadt, Free State of Bavaria, Germany. It is housed in a beautiful purpose-built building on the factory site.
Inside you are taken on a journey through the history of the marque and the various people and companies that ended up in the AUDI conglomerate.
Every era of AUDI's history is represented in the vehicles on display. Along with the superb vehicle collection is a range of multi-media and audio-visual displays showing specific times, places and events.
A highlight for me was seeing one of Michelle Mouton's Group B Quattro rally cars in the flesh.
There is also a selection of Lamborghinis on display in its own separate area. In 1998 the Volkswagen Group, owners of AUDI, bought Lamborghini and so have included half a dozen lambos in the museum.
---
Image Gallery
To see a photo gallery of the pics I took while I was there, click on the picture below. There are also full walkaround galleries of Michelle Mouton's Quattro, SWB Quattro, Auto Union racer and Lamborghini Muira in the walkaround section of my site.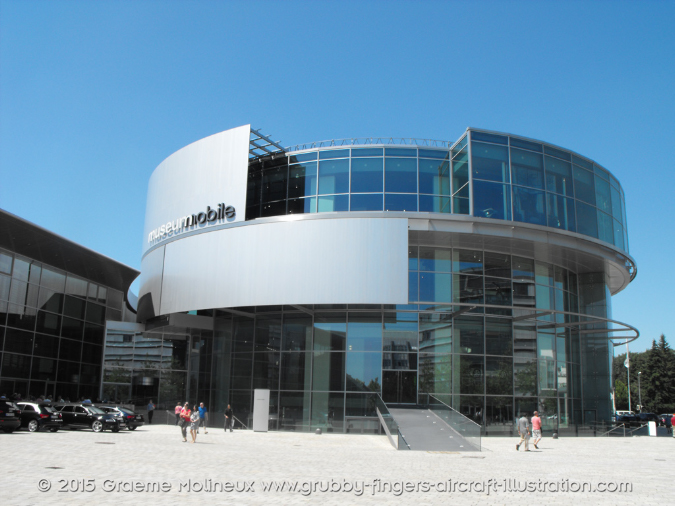 ---
Back to Grubby Fingers Museum Guide
This page was last updated 16 February 2015
---