GRUBBY FINGERS MUSEUM GUIDE

Aviation, Military, Transport and
Maritime Museums outside Australia
---
ATHENS WAR MUSEUM
Rizari 2, Athina, Greece
In 2008 I visited Athens and found the War Museum just a half hour walk out of town. It's not a big place but it is interesting and well laid out.
There are half a dozen aircraft out in the open air display area along with a dozen or so artillery pieces. Inside there are display cases with a large collection of swords, armour and personal weapons from many ages.
When I went, entry was free.
---
Image Gallery
To see a photo gallery of the pics I took while I was there, click on the picture below. There are also full walkaround galleries of the Starfighter, F-5, Bell 47 and a couple of the artillery pieces in the walkaround section of my site.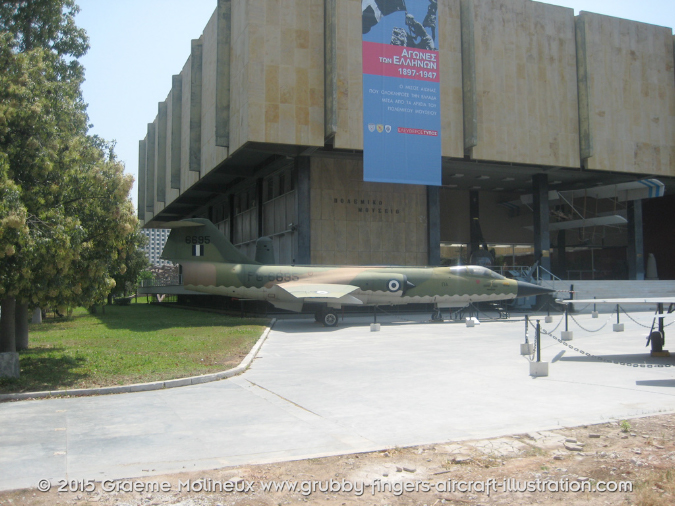 ---
Back to Grubby Fingers Museum Guide
This page was last updated 16 February 2015
---