GRUBBY FINGERS MUSEUM GUIDE

Aviation, Military, Transport and
Maritime Museums in Australia
---
AUSTRALIAN ARMY FLYING MUSEUM
Army Airfield
Oakey, Queensland
The Oakey Army Aviation Centre is located outside the town of Oakey, about two hour's drive west of Brisbane.
The Australian Army Aviation Corps has its main training base at Oakey and the museum is located on the perimeter of the airfield. It is accessible to the general public.
They have an excellent collection of Army airframes, many in airworthy condition, along with various aero engines and information displays.. Well worth a look if you are in the area.
Aircraft on display when I was there in 2010 included: Bristol Boxkite (replica?), Bristol F2B replica, Auster AOP 9, Auster MkIII, CAC Winjeel, Cessna O-1 Bird Dog, Cessna 180, Southern Cross SC-1, Bell 47 Sioux, Pilatus Turbo Porter, GAF Nomad, Bell Kiowa, Bell UH-1H Iroquios, CAC Boomerang and Fokker DR-1 Triplane replica,.
---
Image Gallery
To see a photo gallery of the pics I took while I was there, click on the picture below. There are also full walkaround galleries of the Nomad, Cessna 180, Cessna O-1 and Turbo Porter in the walkaround section of my site.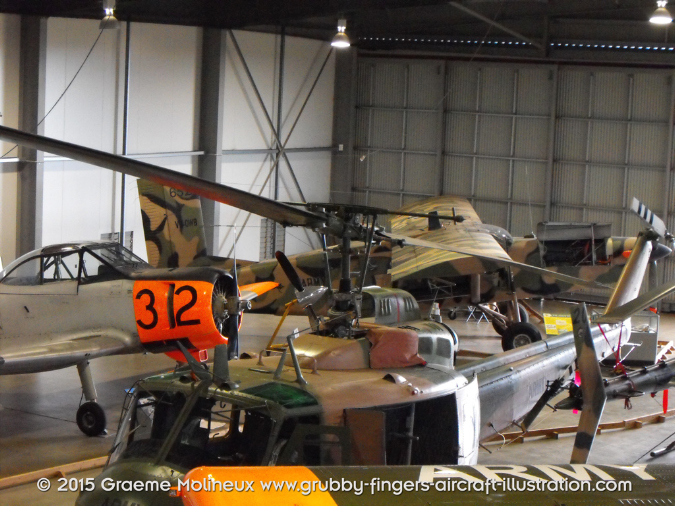 ---
Back to Grubby Fingers Museum Guide
This page was last updated 15 February 2015
---