GRUBBY FINGERS MUSEUM GUIDE

Australian Aviation, Military,
Transport and Maritime Museums
---
AUSTRALIAN MOTORLIFE MUSEUM
Integral Energy Recreation Park
Darkes Road, Kembla Grange
Wollongong, New South Wales
P: (02) 4261 4100
F: (02) 4260 9142
E: motorlife1@bigpond.com
W: motorlifemuseum.com
The Australian Motorlife Museum is located on the south-west outskirts of Wollongong in New South Wales.
The museum consists of a single huge shed that houses 50 or more classic and vintage vehicles. Nearly all are in running condition and road registered. No street machines or hot rods in this place! These guys are serious and they like their metal original.
There are also displays of automobilia throughout and some interesting technical exhibits.
---
Image Gallery
To see an overview of the exhibits at The Australian Motorlife Museum, click on the image below and you'll be taken to a gallery of my own photos taken at the museum.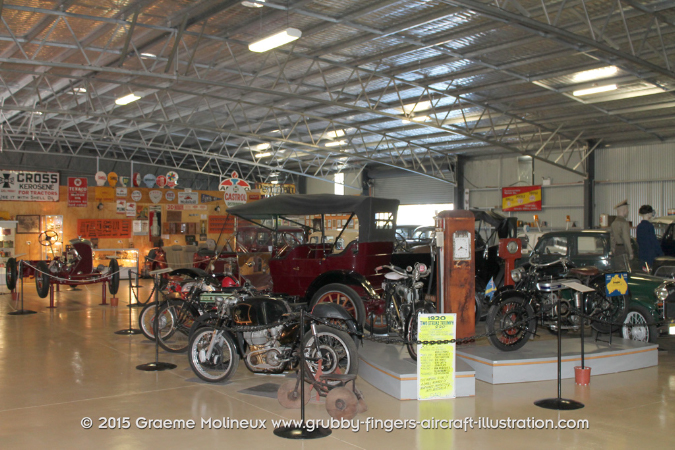 ---
Back to Grubby Fingers Museum Guide
This page was last updated 14 February 2015
---