GRUBBY FINGERS MUSEUM GUIDE

Australian Aviation, Military,
Transport and Maritime Museums
---
AUSTRALIAN WAR MEMORIAL
Treloar Crescent, Canberra
Australian Capital Territory
P: (02) 6243 4211
F: (02) 6243 4325
E: info@awm.gov.au
W: www.awm.gov.au
The Australian War Memorial is Australia's pincipal custodian of war-related records and the primary resource for anything related to Australians at war.
It has extensive archives and libraries, many of which are accessible online. It collects and preserves Australian militaria and artefacts dating from the country's founding to the current day. It is also the spiritual focus of commemoration for all those who have served the country in the various conflicts and peace-keeping missions.
To many it is considered holy ground, as is the Sydney Cenotaph and the Melbourne Shrine of Rememberance. The Australian War Memorial's displays are thought provoking, poignant and respectfully inform and educate, giving the general public a glimpse into what it means to serve in the Australian armed forces, and, perhaps, see combat.
---
Image Gallery
To see a photo gallery of pics I have taken over several visits, click on the picture below. There are also full walkaround galleries of the M113s, the Sea Fury, the Land Rover Perentie, the Kittyhawk and the Scout Car in the walkaround section of my site.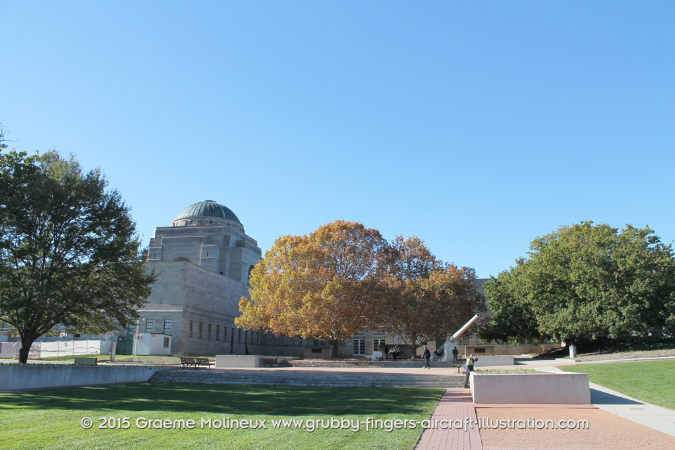 ---
Back to Grubby Fingers Museum Guide
This page was last updated 14 February 2015
---