GRUBBY FINGERS MUSEUM GUIDE

Aviation, Military, Transport and
Maritime Museums in Australia
---
BENDIGO TRAMWAYS MUSEUM
1 Tramways Avenue
Bendigo, Victoria
P: (03) 5442 2821
E: friends@bendigotramways.com
W: www.bendigotramways.com
Bendigo Tramways is located just a little outside the city centre of Bendigo, which is itself about an hour and a half's drive from Melbourne.
The museum is housed in the old tram terminus and is quite a stunningly beautiful setting in it's own right with the old brickwork buildings, parkland and leafy trees.
It is well organised and very friendly.
There are several trams on display in the museum as well as a number of operating units that run regular tourist trips as well as function hire.
---
Image Gallery
To see a photo gallery of pics I took on a 2014 visit, click on the picture below.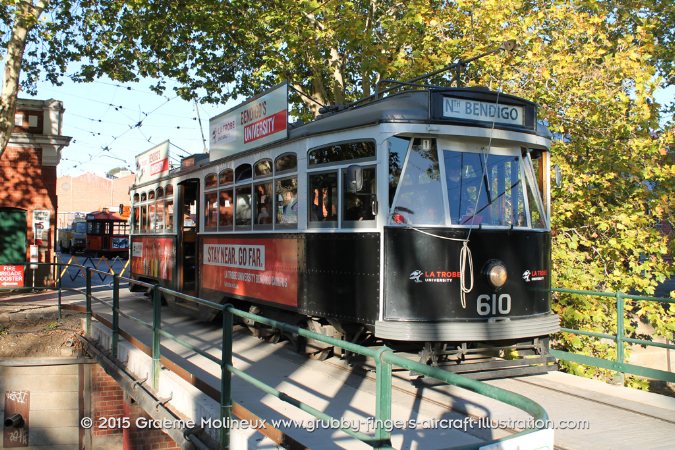 ---
Back to Grubby Fingers Museum Guide
This page was last updated 15 February 2015
---