GRUBBY FINGERS MUSEUM GUIDE

Aviation, Military, Transport and
Maritime Museums in Australia
---
FINLEY HISTORICAL MUSEUM
Mary Lawson Wayside Rest
Murray Street
Finley, New South Wales P: (02) 5883 2195
To give this place its full title: The Finley & District Historical Museum and Log Cabin, is located in Finley, a small town in southern NSW, about 3.5 hours drive north of Melbourne.
The log cabin part of things is the entry hall. It's an original settler's log cabin that has been preserved. It's full of historical exhibits.
The balance of the museum is a collection of sheds and shelters with a huge range of machinery on display. I have never sen so many tractors! The most recently built dates from around the 1950s and they just get older from there. There are some fascinating examples of early tracked tractors and semi-tracked machines. Early earthmoving gear is also on display and the largest piece in the collection is a huge Ruston Bucyrus dragline that looks like it might still be in working condition.
Speaking of 'working condition', there is an enormous Blackstone stationary diesel that they crank up if people are around on weekends.
There is another shed with vehicles on display, and another with all sorts of memorabilia and tools.
It's easy to lose yourself in this place for a couple of hours. Another reason to stay off the freeway!
---
Image Gallery
To see a photo gallery of the pics I took while I was there in 2014, click on the picture below.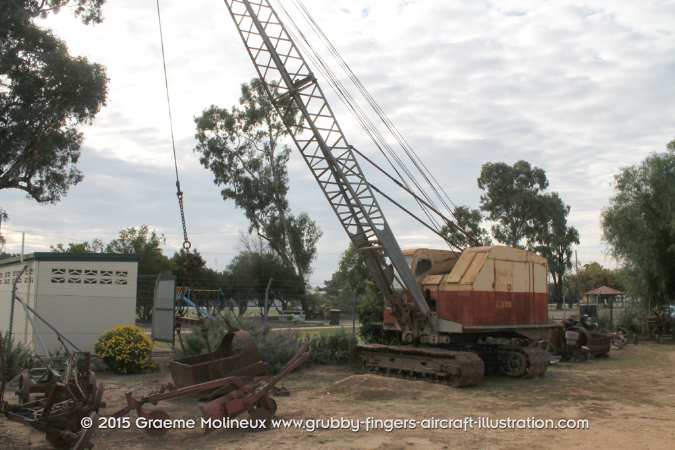 ---
Back to Grubby Fingers Museum Guide
This page was last updated 14 February 2015
---