GRUBBY FINGERS MUSEUM GUIDE

Aviation, Military, Transport and
Maritime Museums in Australia
---
FRIENDS OF THE ANSON MUSEUM
Ballarat Airfield
Ballarat, Victoria
Ph: (03) 5332 4651
W: No official web presence,
Friends of the Anson Museum is located on the same airfield as Ballarat Air Museum at Ballarat, about 1.25 hour's drive west of Melbourne. It is not affiliated with the Ballarat Air Museum.
The centrepiece of the museum an actual Anson that is being restored. It is made up of parts from many different airframes so has no single identity.
The museum exists due to the work of Alan Penhall who is painstakingly restoring an Avro Anson to static display condition. He has a team of volunteers, but he is doing most of the work himself. The Anson is in a large shed with a collection of parts and memorabilia celebrating the Anson's role at the airfield during the Second World War.
---
Image Gallery
To see a photo gallery of the pics I took while I was there in 2014, click on the picture below.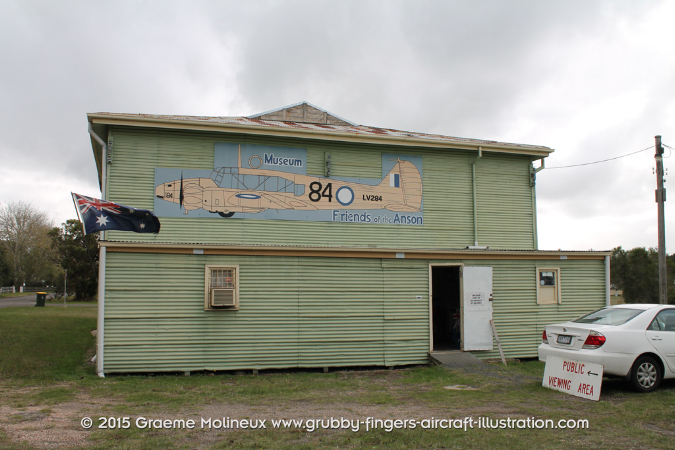 ---
Back to Grubby Fingers Museum Guide
This page was last updated 16 February 2015
---