Aviation, Military, Transport and
Maritime Museums in Australia
---
Gold Coast War Museum
42 John Rogers Road
Mudgeeraba, Queensland
T: 07 5530 5222
E: sales@collectorsarmoury.com.au
FB: Gold Coast War Museum
W: Gold Coast War Museum

The Gold Coast war Museum is located just inland from the Gold Coast, off the M1.
It houses quite an extensive set of collections covering all the major conflicts.
The displays are well organised and well lit. Put aside at least a couple of hours to get through al the displays!
Significant vehicles on display at Gold Coast War Museum include:
Bell UH-i Huey helicopter
T38 German Tank
North American P-51D Mustang (replica)
Supermarine Spitfire (replica)
35 Pounder Field Gun
FV101 Scorpion CVRT
CAC Sabre nose section
Willys Jeep
Pacific Rim movie vehicle

Image Gallery
To see a photo gallery of pics I have taken, click on the picture below.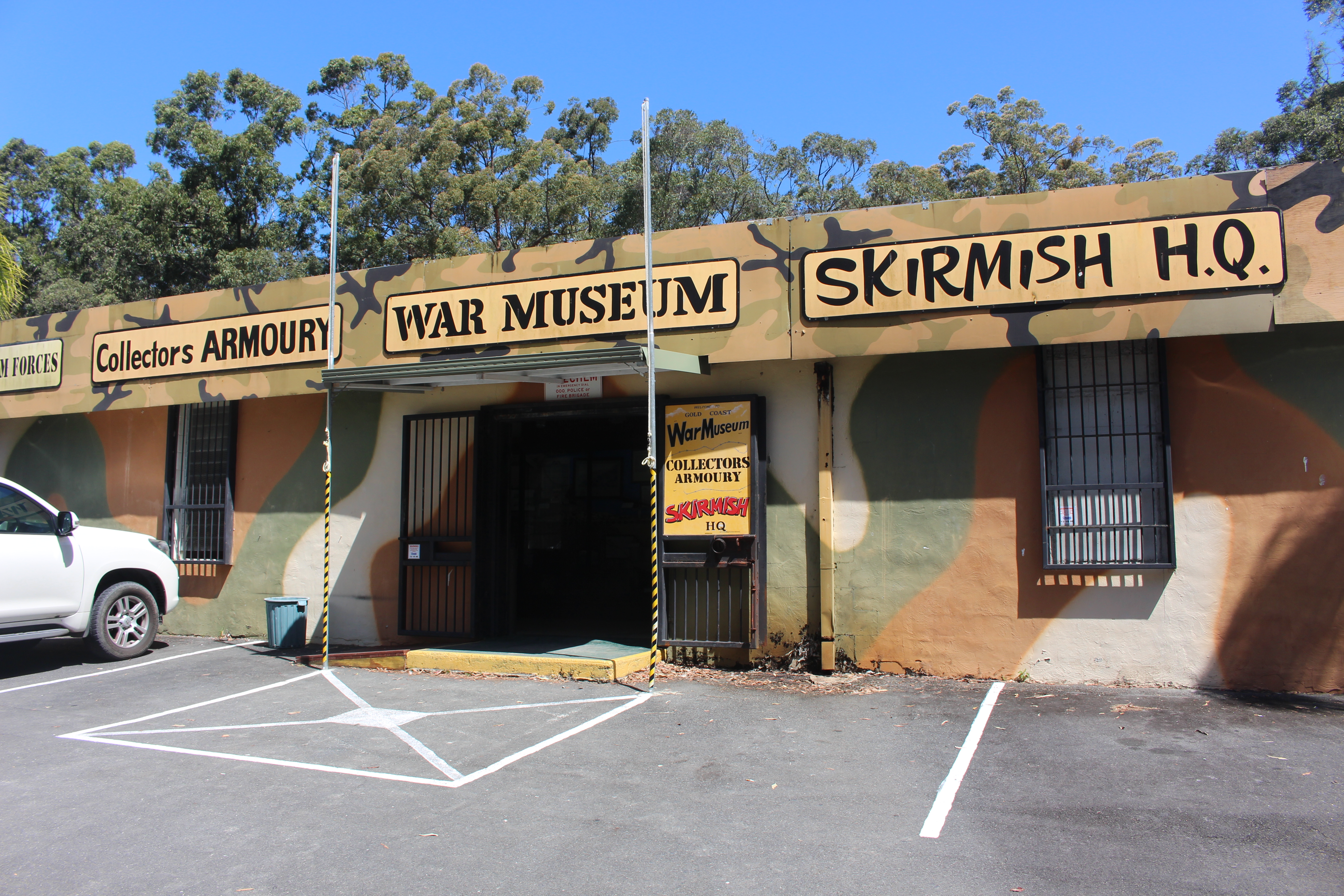 ---
This page was last updated 20th July 2022

Back to Grubby Fingers Museum Guide Index