GRUBBY FINGERS MUSEUM GUIDE

Aviation, Military, Transport and
Maritime Museums in Australia
---
NATIONAL MOTOR RACING MUSEUM
Murray's Corner
Panorama Avenue
Mount Panorama, New South Wales
Ph: (02) 6332 1872
F: (02) 6332 3349
W: www.nmrm.com.au
I can't think of a more appropriate location for the National Motor Racing Museum than at the base of Mount Panorama, Australia's motorsport Mecca.
The museum is located at the gates of the Mount Panorama circuit. It is a large complex with an outstanding display of racing cars and bikes. Although it focusses on circuit racing, other forms of motorsport are not ignored with dirt track racers, Superbikes and 'Formula' open wheelers all represented.
There are also several displays of racing engineering and motors.
The museum is spacious, well lit and well laid out and tells its story well.
---
Image Gallery
To see an overview of the exhibits at The National Motor Racing Museum, click on the image below and you'll be taken to a gallery of my own photos taken at the museum.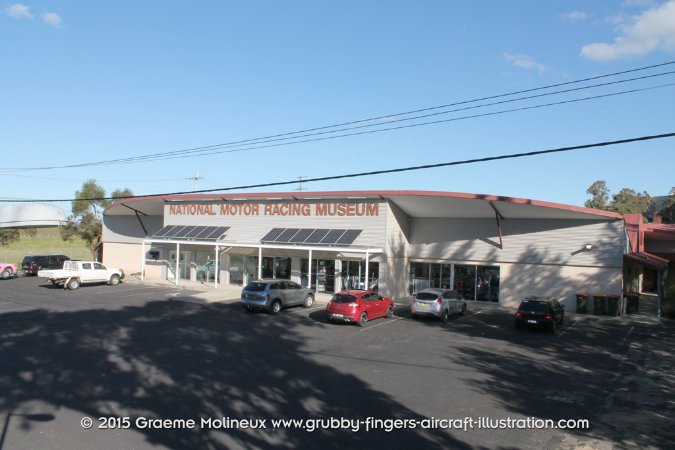 ---
Back to Grubby Fingers Museum Guide
This page was last updated 14 February 2015
---