GRUBBY FINGERS MUSEUM GUIDE

Aviation, Military, Transport and
Maritime Museums outside Australia
---
NATIONAL TECHNICAL MUSEUM - PRAGUE
Kostelní 42, 170 78
Prague 7, Czech Republic
In 2011 I visited the National Technical Museum in Prague. It had only just re-opened after being flooded and then having a major refurbishment.
It's a very impressive museum with a great collection of vehicles on display. The building is purpose-built, I'm guessing, as it is bright and airy and it provides for all-round viewing of all the exhibits with many levels of walkways and viewing platforms.
The focus of the museum is definitely transport with steam locos, cars, bikes and aircraft filling the main hall. There were also secondary displays in the side halls of the main entry.
This is the only museum I have encountered so far that charges extra for permission to take photos. I had to re-queue to get a sticker for my shirt that let the staff know I had paid for the privilege of snapping a few off. I hope this isn't the way things are heading in general.
---
Image Gallery
To see a photo gallery of the pics I took while I was there, click on the picture below.
There are also full walkaround galleries of the Spitfire and Albatros in the walkaround section of the site.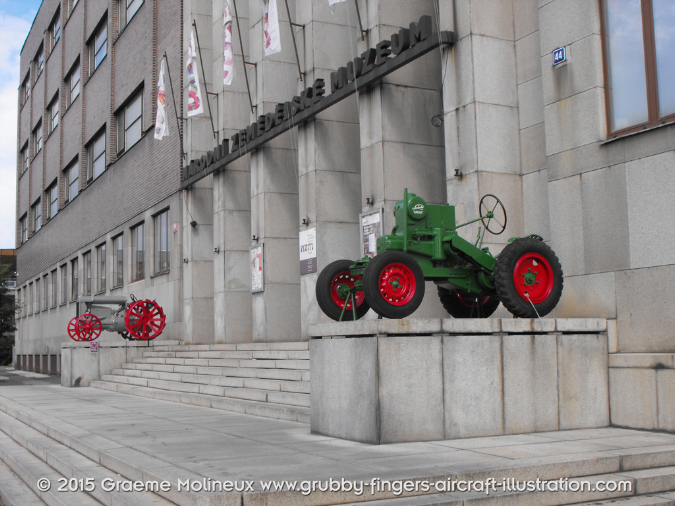 ---
Back to Grubby Fingers Museum Guide
This page was last updated 16 February 2015
---