Aviation, Military, Transport and Maritime Museums in Australia
---
RAAF AMBERLEY AVIATION HERITAGE CENTRE
Southern Amberley Road
RAAF Base Amberley
Amberley, Queensland
T: 1800 623 306
E: RAAF.AAHC@defence.gov.au
FB: RAAF Amberley Aviation Heritage Centre
W: RAAF Amberley Aviation Heritage Centre

The Heritage Centre is located on the actual RAAF Amberley air base, so there is quite strict security to get through and you will need current and valid picture ID to get in. Check out their website for open day dates and entry rerquirements.

Once you get in, the Heritage Centre is a real cracker! Located in a cluster of four vintage Bellman hangars, along with a couple of ancilliary structures, is a significant collection of ex-RAAF aircraft (along with a ring-in or two), engines, ground equipment and information displays. The volunteers and servicepeople who run the centre are most informative and ready to answer your questions.
Significant items on display at RAAF Anberley Aviation Heritage Centre include:
Skorsky Blackhawk (Pinched back from Army, I assume!)
CAC Boomerang
Douglas Boston
English Electric Canberras
DHC-2 Caribou
Douglas C-47 Dakota
General Dynamics F-111
Bell UH-1 Iroquois
Pilatus PC-6 Turbo Porter
CAC Sabre
Bell Type 47G Sioux
Sopwith Camel (replica)
CAC Winjeel
Refuelling Bowsers
E-ONE Crash Tender
Land Rover and Toyota Land Cruiser

This page was last updated 20th July 2022
---
Image Gallery
To see a photo gallery of pics I have taken on various visits, click on the picture below.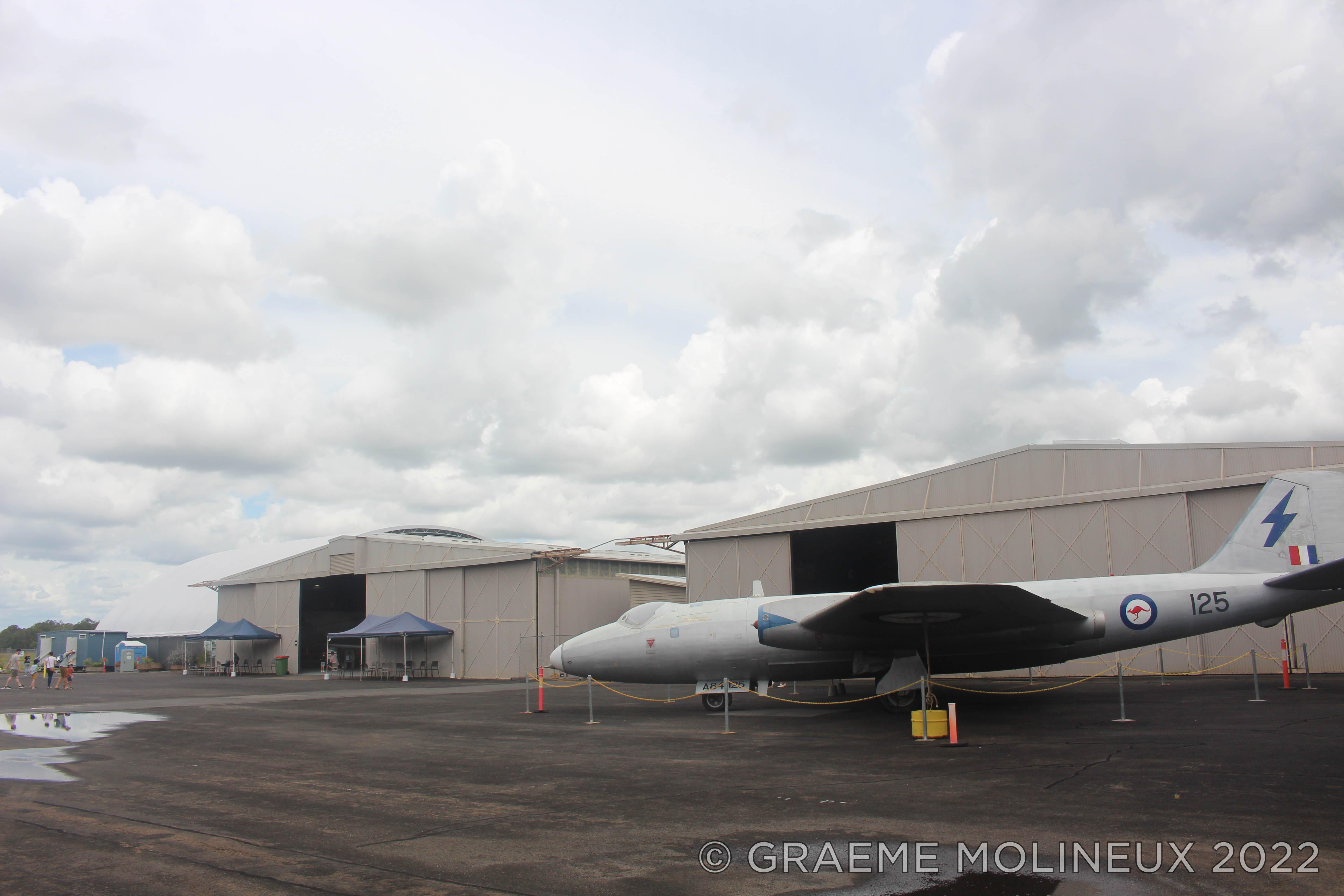 ---
Back to Grubby Fingers Museum Guide Index