GRUBBY FINGERS MUSEUM GUIDE

Aviation, Military, Transport and
Maritime Museums outside Australia
---
SAN FRANCISCO MARITIME MUSEUM - CALIFORNIA
Hyde Street Pier
San Francisco Maritime National Historical Park
San Francisco, California, USA
On the San Francisco waterfront, next door to the famous Fisherman's Wharf and looking out to Alcatraz Prison, is the San Francisco Maritime Museum. Several significant vessels are preserved her and you can wander around some of them and have a good look.
There is the classic tugboat, Hercules, that looks like it's jumped straight out of a children's book, the ferry Eureka, and various sailing vessels and paddle steamers.
On an adjacent pier you'll also find the USS Pampanito submarine, a WWII veteran that you can go through. There is also the USS Jeremiah O'Brien, a fully restored Liberty Ship, also from WWII, that you can go through at extra cost.
A very nice collection in a beautiful setting at the end of one of San Francisco's famous cable car lines.
---
Image Gallery
To see a photo gallery of the pics I took while I was there, click on the picture below.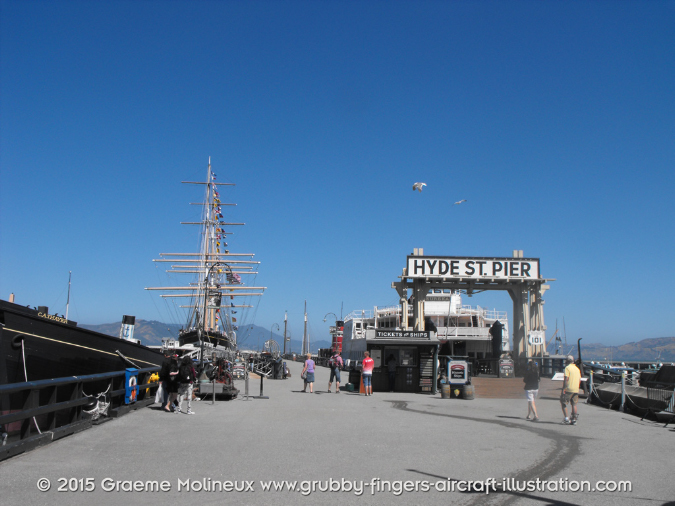 ---
Back to Grubby Fingers Museum Guide
This page was last updated 16 February 2015
---