GRUBBY FINGERS MUSEUM GUIDE

Aviation, Military, Transport and
Maritime Museums in Australia
---
SHEPPARTON MOTOR MUSEUM
Emerald Bank Leisure Land
7717 Goulburn Valley Highway
Kialla Victoria 3631
Shepparton Motor Museum is on the Goulburn Valley Highway just outside Shepparton, near the NSW border. It's a relatively new establishment and that shows up in the quality of the purpose-built building and amenities. It does also mean, though, that it lacks some of the patina and character of the more established museums.
The museum's collection is largely one of locally-owned classic vehicles that the Museum acts as caretaker for. Therefore access is quite strictly controlled and you can't get closer access to the exhibits even under supervision. It's a bit of a shame as there are some items located to the rear of some displays that you just can't photograph well.
As you can see from my photos, the vehicles on display represent a wide cross-section of the classic and vintage spectrum with trucks, cars, bikes, circuit racers and automobilia.
---
Image Gallery
To see a photo gallery of pics I have taken on a visit in mid-2014, click on the picture below.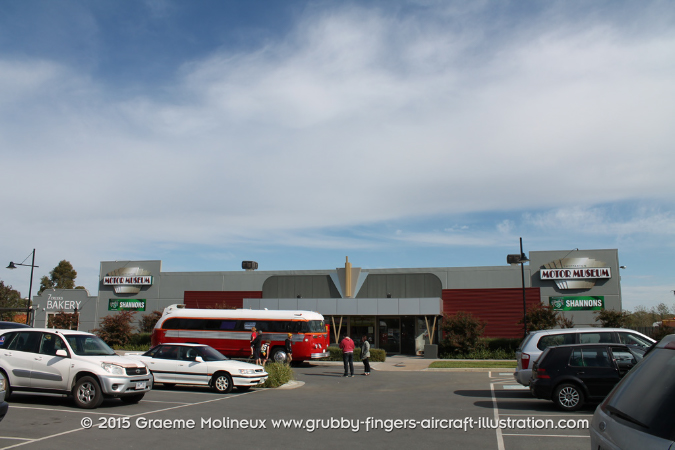 ---
Back to Grubby Fingers Museum Guide
This page was last updated 16 February 2015
---