GRUBBY FINGERS MUSEUM GUIDE

Aviation, Military, Transport and
Maritime Museums in Australia
---
TAA MUSEUM
QANTAS EP BUILDING
1/7 York Street
Airport West, Victoria
The TAA Museum is operated by a group of volunteers, many of whom were employees of Trans-Australia Airlines. Their website gives a brief history of the airline and its people and routes. The collection is made up of many items of interest that were discarded at the time TAA was absorbed, under Government direction, into the national carrier, QANTAS. It is through the efforts of the volunteers and employees that much significant material directly linked with one of Australia's premier airlines has now been preserved for posterity.
The display itself is surprisingly extensive with many examples of display models, travel posters, uniforms, communications equipment and other paraphernalia.
The museum is little hard to find. You need to go inside the main QANTAS EP Building and through their building security screen. Well worth it, though. It's a real eye-opener.
---
Image Gallery
To see a photo gallery of pics I have taken on a visit in 2012, click on the picture below.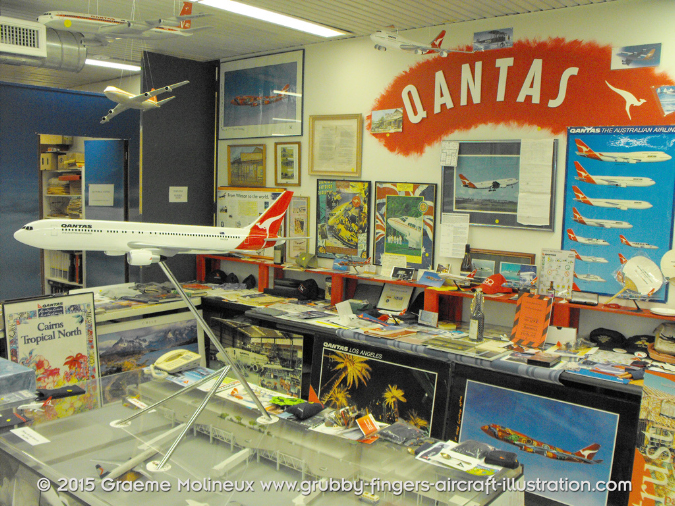 ---
Back to Grubby Fingers Museum Guide
This page was last updated 16 February 2015
---