International ACCO 4x4
Walkaround Gallery
This collection of pics, an International ACCO 4x4 walkaround, was taken at the ANZAC Day parade preparations on the morning of the march in 2009.
The International ACCO series of trucks was a local product of the International Harvester company. They saw extensive use as commercial vehicles as well as being taken on by the Army as a GP truck. Many saw service in Vietnam, and you often see them in photos of Australian fire bases and airfields.


| | | |
| --- | --- | --- |
| | | |
| International ACCO 4x4 01. | International ACCO 4x4 02 | International ACCO 4x4 03 |
| | | |
| --- | --- | --- |
| | | |
| International ACCO 4x4 04 | International ACCO 4x4 05 | International ACCO 4x4 06 |
| | | |
| --- | --- | --- |
| | | |
| International ACCO 4x4 07 | International ACCO 4x4 08 | International ACCO 4x4 09 |
| | | |
| --- | --- | --- |
| | | |
| International ACCO 4x4 10 | International ACCO 4x4 11 | International ACCO 4x4 12 |
| | | |
| --- | --- | --- |
| | | |
| International ACCO 4x4 13 | International ACCO 4x4 14 | International ACCO 4x4 15 |
| | | |
| --- | --- | --- |
| | | |
| International ACCO 4x4 16 | International ACCO 4x4 17 | International ACCO 4x4 18 |
| | | |
| --- | --- | --- |
| | | |
| International ACCO 4x4 19 | International ACCO 4x4 20 | International ACCO 4x4 21 |
| | | |
| --- | --- | --- |
| | | |
| International ACCO 4x4 22 | International ACCO 4x4 23 | International ACCO 4x4 24 |
| | | |
| --- | --- | --- |
| | | |
| International ACCO 4x4 25 | International ACCO 4x4 26 | International ACCO 4x4 27 |
| | | |
| --- | --- | --- |
| | | |
| International ACCO 4x4 28 | International ACCO 4x4 29 | International ACCO 4x4 30 |
| | | |
| --- | --- | --- |
| | | |
| International ACCO 4x4 31 | International ACCO 4x4 32 | International ACCO 4x4 33 |
| | | |
| --- | --- | --- |
| | | |
| International ACCO 4x4 34 | International ACCO 4x4 35 | International ACCO 4x4 36 |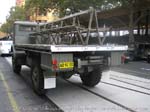 International ACCO 4x4 37
---
Go to Soft-skinned Walkarounds from ACCO 4x4 Walkaround

Go to Grubby Fingers Home Page from ACCO 4x4 Walkaround Page
---