GRUBBY FINGERS MUSEUM GUIDE

Aviation, Military, Transport and
Maritime Museums in Australia
---
Ballarat Aviation Museum
Ballarat Airport, Ballarat, Victoria
M: 0418 352 336
M: 0400 590 440
P: (03) 5335 6571
W: www.ballarataviationmuseum.com.au
FB: https://www.facebook.com/Ballarat-Aviation-Museum-129239723795652/
Opening hours for the museum are: 11am to 4pm Thursday to Saturday and public holidays, 1pm to 5pm Sundays
Ballarat is located around 150km north-east of Melbourne. The Ballarat Aviation Museum is located at the airfield, somewhat north of Ballarat, off the Sunraysia Highway.
The museum is home to a developmental prototype of a swing-wing fighter, the AA107. They also have on display a Wirraway, DH Dove (nose), an Ikara missile, a Flying Flea, Kenealy Gyrocopter, a Luscombe light aircraft, Piper PA22, an RV6, an Auster, and a collection of aero engines and aeronautica.
---
Image Gallery
To see a photo gallery of pics I have taken on various visits, click on the picture below.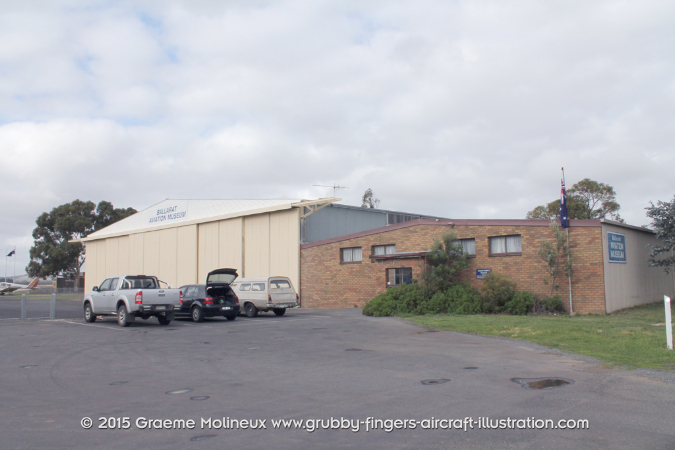 ---
Back to Grubby Fingers Museum Guide
This page was last updated 29 April 2018
---