Short Belfast
Walkaround Gallery
I took this Belfast walkaround in Cairns a few years ago. We were in a taxi heading out of the airport when I looked over and exclaimed: "Holy crap! That's a Belfast!" A few phone calls later and I had organised a look-see.

It turns our HeavyLift have there southern base in Qld and the Belfast is often to be found at Cairns. At the time, this was the only airworthy Belfast, althought HeavyLift were in the process of getting a second in the air. The Belfast provides a realistic alternative to using an Antonov. It is much cheaper and can carry similarly sized loads. What is not immediately obvious is the size of the thing. The cargo area can hold sections of Hercules fuselage. Does that bring it into perspective? It can carry 12M racing yacht hulls. It's big.

One of the Belfast's clams to fame is that it is designed for carrying armoured vehicles. You can put a Saracen or a Scorpion in it as it has a specially reinforced floor. Try doing that with a Herc!

Thanks to the HeavyLift guys for the tour.


| | | |
| --- | --- | --- |
| | | |
| Belfast 9L-LDQ Pic 1 | Belfast 9L-LDQ Pic 2 | Belfast 9L-LDQ Pic 3 |
| | | |
| --- | --- | --- |
| | | |
| Belfast 9L-LDQ Pic 4 | Belfast 9L-LDQ Pic 5 | Belfast 9L-LDQ Pic 6 |
| | | |
| --- | --- | --- |
| | | |
| Belfast 9L-LDQ Pic 7 | Belfast 9L-LDQ Pic 8 | Belfast 9L-LDQ Pic 9 |
| | | |
| --- | --- | --- |
| | | |
| Belfast 9L-LDQ Pic 10 | Belfast 9L-LDQ Pic 11 | Belfast 9L-LDQ Pic 12 |
| | | |
| --- | --- | --- |
| | | |
| Belfast 9L-LDQ Pic 13 | Belfast 9L-LDQ Pic 14 | Belfast 9L-LDQ Pic 15 |
| | | |
| --- | --- | --- |
| | | |
| Belfast 9L-LDQ Pic 16 | Belfast 9L-LDQ Pic 17 | Belfast 9L-LDQ Pic 18 |
| | | |
| --- | --- | --- |
| | | |
| Belfast 9L-LDQ Pic 19 | Belfast 9L-LDQ Pic 20 | Belfast 9L-LDQ Pic 21 |
| | | |
| --- | --- | --- |
| | | |
| Belfast 9L-LDQ Pic 22 | Belfast 9L-LDQ Pic 23 | Belfast 9L-LDQ Pic 24 |
| | | |
| --- | --- | --- |
| | | |
| Belfast 9L-LDQ Pic 25 | Belfast 9L-LDQ Pic 26 | Belfast 9L-LDQ Pic 27 |
| | | |
| --- | --- | --- |
| | | |
| Belfast 9L-LDQ Pic 28 | Belfast 9L-LDQ Pic 29 | Belfast 9L-LDQ Pic 30 |
| | | |
| --- | --- | --- |
| | | |
| Belfast 9L-LDQ Pic 31 | Belfast 9L-LDQ Pic 32 | Belfast 9L-LDQ Pic 33 |
| | | |
| --- | --- | --- |
| | | |
| Belfast 9L-LDQ Pic 34 | Belfast 9L-LDQ Pic 35 | Belfast 9L-LDQ Pic 36 |
| | | |
| --- | --- | --- |
| | | |
| Belfast 9L-LDQ Pic 37 | Belfast 9L-LDQ Pic 38 | Belfast 9L-LDQ Pic 39 |
| | | |
| --- | --- | --- |
| | | |
| Belfast 9L-LDQ Pic 40 | Belfast 9L-LDQ Pic 41 | Belfast 9L-LDQ Pic 42 |
| | | |
| --- | --- | --- |
| | | |
| Belfast 9L-LDQ Pic 43 | Belfast 9L-LDQ Pic 44 | Belfast 9L-LDQ Pic 45 |
| | | |
| --- | --- | --- |
| | | |
| Belfast 9L-LDQ Pic 46 | Belfast 9L-LDQ Pic 47 | Belfast 9L-LDQ Pic 48 |
| | | |
| --- | --- | --- |
| | | |
| Belfast 9L-LDQ Pic 49 | Belfast 9L-LDQ Pic 50 | Belfast 9L-LDQ Pic 51 |
| | | |
| --- | --- | --- |
| | | |
| Belfast 9L-LDQ Pic 52 | Belfast 9L-LDQ Pic 53 | Belfast 9L-LDQ Pic 54 |
| | | |
| --- | --- | --- |
| | | |
| Belfast 9L-LDQ Pic 55 | Belfast 9L-LDQ Pic 56 | Belfast 9L-LDQ Pic 57 |
| | | |
| --- | --- | --- |
| | | |
| Belfast 9L-LDQ Pic 58 | Belfast 9L-LDQ Pic 59 | Belfast 9L-LDQ Pic 60 |
| | | |
| --- | --- | --- |
| | | |
| Belfast 9L-LDQ Pic 61 | Belfast 9L-LDQ Pic 62 | Belfast 9L-LDQ Pic 63 |
| | | |
| --- | --- | --- |
| | | |
| Belfast 9L-LDQ Pic 64 | Belfast 9L-LDQ Pic 65 | Belfast 9L-LDQ Pic 66 |
| | | |
| --- | --- | --- |
| | | |
| Belfast 9L-LDQ Pic 67 | Belfast 9L-LDQ Pic 68 | Belfast 9L-LDQ Pic 69 |
| | | |
| --- | --- | --- |
| | | |
| Belfast 9L-LDQ Pic 70 | Belfast 9L-LDQ Pic 71 | Belfast 9L-LDQ Pic 72 |
| | | |
| --- | --- | --- |
| | | |
| Belfast 9L-LDQ Pic 73 | Belfast 9L-LDQ Pic 74 | Belfast 9L-LDQ Pic 75 |
| | | |
| --- | --- | --- |
| | | |
| Belfast 9L-LDQ Pic 76 | Belfast 9L-LDQ Pic 77 | Belfast 9L-LDQ Pic 78 |
| | | |
| --- | --- | --- |
| | | |
| Belfast 9L-LDQ Pic 79 | Belfast 9L-LDQ Pic 80 | Belfast 9L-LDQ Pic 81 |
| | | |
| --- | --- | --- |
| | | |
| Belfast 9L-LDQ Pic 82 | Belfast 9L-LDQ Pic 83 | Belfast 9L-LDQ Pic 84 |
| | | |
| --- | --- | --- |
| | | |
| Belfast 9L-LDQ Pic 85 | Belfast 9L-LDQ Pic 86 | Belfast 9L-LDQ Pic 87 |
| | | |
| --- | --- | --- |
| | | |
| Belfast 9L-LDQ Pic 88 | Belfast 9L-LDQ Pic 89 | Belfast 9L-LDQ Pic 90 |
| | | |
| --- | --- | --- |
| | | |
| Belfast 9L-LDQ Pic 91 | Belfast 9L-LDQ Pic 92 | Belfast 9L-LDQ Pic 93 |
| | | |
| --- | --- | --- |
| | | |
| Belfast 9L-LDQ Pic 94 | Belfast 9L-LDQ Pic 95 | Belfast 9L-LDQ Pic 96 |
| | | |
| --- | --- | --- |
| | | |
| Belfast 9L-LDQ Pic 97 | Belfast 9L-LDQ Pic 98 | Belfast 9L-LDQ Pic 99 |
| | | |
| --- | --- | --- |
| | | |
| Belfast 9L-LDQ Pic 100 | Belfast 9L-LDQ Pic 101 | Belfast 9L-LDQ Pic 102 |
| | | |
| --- | --- | --- |
| | | |
| Belfast 9L-LDQ Pic103 | Belfast 9L-LDQ Pic 104 | Belfast 9L-LDQ Pic 105 |
| | | |
| --- | --- | --- |
| | | |
| Belfast 9L-LDQ Pic 106 | Belfast 9L-LDQ Pic 107 | Belfast 9L-LDQ Pic 108 |
| | | |
| --- | --- | --- |
| | | |
| Belfast 9L-LDQ Pic 109 | Belfast 9L-LDQ Pic 110 | Belfast 9L-LDQ Pic 111 |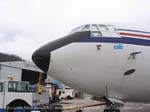 Belfast 9L-LDQ Pic 112

Go to Grubby Fingers Home from Belfast Walkaround

Go to Turbo-Prop Walkarounds from Belfast Walkaround