Centurion Walkaround Galleries
Centurion walkarounds. Many Cents have turned up as gate guardians and playthings.

One of these sets of photos shows two such Centurions. Both appear to be Vietnam Vets as they have the modified glacis plate and track guards. They are in the playground at Carribean markets here in Victoria.. It's sad to see an old warrior being played on.
Hopefully one day they will end up in an appropriate museum, like the subject of the second set which shows Sid Beck's Cent. He keeps this in running order and takes it for a run around the paddocks from time to time. He says it's the one exhibit he'll never part with.


Centurion - Carribean
Gardens Pic 1
Centurion - Carribean
Gardens Pic 2
Centurion - Carribean
Gardens Pic 3
Centurion - Carribean
Gardens Pic 4
Centurion - Carribean
Gardens Pic 5
Centurion - Carribean
Gardens Pic 6
Centurion - Carribean
Gardens Pic 7
Centurion - Carribean
Gardens Pic 8
Centurion - Carribean
Gardens Pic 9
Centurion - Carribean
Gardens Pic 10
Centurion - Carribean
Gardens Pic 11
Centurion - Carribean
Gardens Pic 12
Centurion - Carribean
Gardens Pic 13
Centurion - Carribean
Gardens Pic 14
Centurion - Carribean
Gardens Pic 15
Centurion - Carribean
Gardens Pic 16
Centurion - Carribean
Gardens Pic 17
Centurion - Carribean
Gardens Pic 18
Centurion - Carribean
Gardens Pic 19
Centurion - Carribean
Gardens Pic 20
Centurion - Carribean
Gardens Pic 21
Centurion - Carribean
Gardens Pic 22
Centurion - Carribean
Gardens Pic 23
Centurion - Carribean
Gardens Pic 24
Centurion - Carribean
Gardens Pic 25
Centurion - Carribean
Gardens Pic 26
Centurion - Carribean
Gardens Pic 27
Centurion - Carribean
Gardens Pic 28
Centurion - Carribean
Gardens Pic 29
Centurion - Carribean
Gardens Pic 30
Centurion - Carribean
Gardens Pic 31
Centurion - Carribean
Gardens Pic 32
Centurion - Carribean
Gardens Pic 33
Centurion - Carribean
Gardens Pic 34
Centurion - Carribean
Gardens Pic 35
Centurion - Carribean
Gardens Pic 36
Centurion - Carribean
Gardens Pic 37
Centurion - Carribean
Gardens Pic 38
Centurion - Carribean
Gardens Pic 39
Centurion - Carribean
Gardens Pic 40
Centurion - Carribean
Gardens Pic 41
Centurion - Carribean
Gardens Pic 42
Centurion - Carribean
Gardens Pic 43
Centurion - Carribean
Gardens Pic 44
Centurion - Carribean
Gardens Pic 45
Centurion - Carribean
Gardens Pic 46
Centurion - Carribean
Gardens Pic 47
Centurion - Carribean
Gardens Pic 48
Centurion - Carribean
Gardens Pic 49
Centurion - Carribean
Gardens Pic 50
Centurion - Carribean
Gardens Pic 51
Centurion - Carribean
Gardens Pic 52
Centurion - Carribean
Gardens Pic 53
Centurion - Carribean
Gardens Pic 54
Centurion - Carribean
Gardens Pic 55
Centurion - Carribean
Gardens Pic 56
Centurion - Beck
Pic 1
Centurion - Beck
Pic 2
Centurion - Beck
Pic 3
Centurion - Beck
Pic 4
Centurion - Beck
Pic 5
Centurion - Beck
Pic 6
Centurion - Beck
Pic 7
Centurion - Beck ns
Pic 8
Centurion - Beck
Pic 9
Centurion - Beck
Pic 10
Centurion - Beck
Pic 11
Centurion - Beck
Pic 12
Centurion - Beck
Pic 13
Centurion - Beck
Pic 14
Centurion - Beck
Pic 15
Centurion - Beck
Pic 16
Centurion - Beck
Pic 17
Centurion - Beck
Pic 18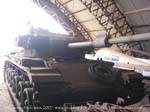 Centurion - Beck
Pic 19


Go to Grubby Fingers Home from Centurion Walkarounds
Go to Armour Walkarounds from Centurion Walkaround