Dornier Do328
Walkaround Gallery
I took this Do328 walkaround of an AMSA bird at Avalon 2007.

AMSA, the Australian Maritime Safety Authority, is a government body responsible for maritime safety and Search and Rescue oerations.

They fly a fleet of these Dorniers equipped with surface-search radar and FLIR systems. They are on call 24 hours a day and are controlled through the Rescue Coordination Centre in Canberra.


Do328 VH-PPJ
Pic 1
Do328 VH-PPJ
Pic 2
Do328 VH-PPJ
Pic 3
Do328 VH-PPJ
Pic 4
Do328 VH-PPJ
Pic 5
Do328 VH-PPJ
Pic 6
Do328 VH-PPJ
Pic 7
Do328 VH-PPJ
Pic 8
Do328 VH-PPJ
Pic 9
Do328 VH-PPJ
Pic 10
Do328 VH-PPJ
Pic 11
Do328 VH-PPJ
Pic 12
Do328 VH-PPJ
Pic 13
Do328 VH-PPJ
Pic 14
Do328 VH-PPJ
Pic 15
Do328 VH-PPJ
Pic 16
Do328 VH-PPJ
Pic 17
Do328 VH-PPJ
Pic 18
Do328 VH-PPJ
Pic 19
Do328 VH-PPJ
Pic 20
Do328 VH-PPJ
Pic 21
Do328 VH-PPJ
Pic 22
Do328 VH-PPJ
Pic 23
Do328 VH-PPJ
Pic 24
Do328 VH-PPJ
Pic 25
Do328 VH-PPJ
Pic 26
Do328 VH-PPJ
Pic 27
Do328 VH-PPJ
Pic 28
Do328 VH-PPJ
Pic 29
Do328 VH-PPJ
Pic 30
Do328 VH-PPJ
Pic 31
Do328 VH-PPJ
Pic 32
Do328 VH-PPJ
Pic 33
Do328 VH-PPJ
Pic 34
Do328 VH-PPJ
Pic 35
Do328 VH-PPJ
Pic 36
Do328 VH-PPJ
Pic 37
Do328 VH-PPJ
Pic 38
Do328 VH-PPJ
Pic 39
Do328 VH-PPJ
Pic 40
Do328 VH-PPJ
Pic 41
Do328 VH-PPJ
Pic 42
Do328 VH-PPJ
Pic 43
Do328 VH-PPJ
Pic 44
Do328 VH-PPJ
Pic 45
Do328 VH-PPJ
Pic 46
Do328 VH-PPJ
Pic 47
Do328 VH-PPJ
Pic 48
Do328 VH-PPJ
Pic 49
Do328 VH-PPJ
Pic 50
Do328 VH-PPJ
Pic 51
Do328 VH-PPJ
Pic 52
Do328 VH-PPJ
Pic 53
Do328 VH-PPJ
Pic 54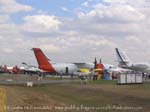 Do328 VH-PPJ
Pic 55

Go to Grubby Fingers Home from Do328 Walkaround

Go to turbo-prop Walkarounds from Do328 Walkaround