Lockheed P-38J-L Book Review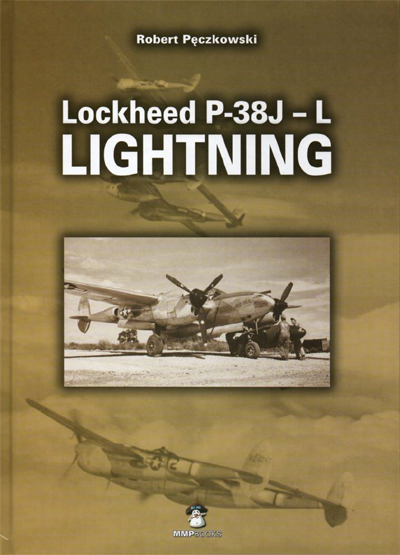 >
Lockheed P-38J-L Lightning
Author: Robert Pęcskowski
I can't recall seeing much other than an old Squadron Signal Publication on the P-38 Lightning, so when this one came along, I grabbed it. I wasn't disappointed!
This new hardback from Mushroom Model Publications (written by Robert Pęcskowski) is excellent. Its A4 sized, has 128 pages, nine colour 3-views, fourteen colour profiles (most with scrap nose & nose art), 95 colour photos (contemporary and recent), 75 b&w photos, 39 b&w line drawings plus several cutaways and more, all on glossy stock and supported by limited but concise text. It's not restricted to a single theatre of operations as it covers 8th Air Force in Europe as well as the Mediterranean, CBI and Pacific Theatres.
Apart from the USAAF profiles, other nation's air forces include – Yugoslav (captured aircraft), Free French and Fuerza Areea de l'Ejercito de Cuba (1947). No RAAF F-5s, unfortunately.
If you're looking for a lot of operational history, you'll be disappointed. This book sets out to show the differences and improvements made on the earlier model Lightnings. It provides a succinct technical description and general P-38 characteristics, well. However, its pictorial content is excellent with good captions and it covers night fighters and F-5 variants, plus the 'Pathfinder' variant. Ideal for the modeller as it shows the aircraft and its components in fine pictorial detail.
It's not cheap at about $50 but it surpasses the old Squadron Signal publication in its 'walk around' application and hence is excellent material for the P-38 modeller. It includes 1/48th scale fold out plans. This title is available from Platypus Publications in Sydney (platypuspubs@y7mail.com) for about $50, from fading memory. I purchased mine from Platypus.
John Baxter
---
Back to Aviation Books from Lockheed P-38J-L Book Review
Your first paragraph ...