Stinson Reliant VH-UXL
Walkaround Photos
This Stinson, cn 9766, is another one of the regulars at Avalon, seen here in 2007.

The Reliant is a symbol of the Golden Age of Aviation. The stylish lines, the big radial engine, the high-wing layout - it all shouts '1930s!'

She was bought new in 1936, here in Australia, by the then Vacuum Oil Company, which went on to become Mobiloil.

During WWII she was impressed into RAAF service and flew as A38-1 on communication duties with several units.

She went through several owners post war including a stint at Drage's Airworld at Wangarratta, before being seen here at Avalon in 2007. Pics 14–40 are from Avaolon 2009.


| | | |
| --- | --- | --- |
| | | |
| Stinson Reliant 01. | Stinson Reliant 02 | Stinson Reliant 03 |
| | | |
| --- | --- | --- |
| | | |
| Stinson Reliant 04 | Stinson Reliant 05 | Stinson Reliant 06 |
| | | |
| --- | --- | --- |
| | | |
| Stinson Reliant 07 | Stinson Reliant 08 | Stinson Reliant 09 |
| | | |
| --- | --- | --- |
| | | |
| Stinson Reliant 10 | Stinson Reliant 11 | Stinson Reliant 12 |
| | | |
| --- | --- | --- |
| | | |
| Stinson Reliant 13 | Stinson Reliant 14 | Stinson Reliant 15 |
| | | |
| --- | --- | --- |
| | | |
| Stinson Reliant 16 | Stinson Reliant 17 | Stinson Reliant 18 |
| | | |
| --- | --- | --- |
| | | |
| Stinson Reliant 19 | Stinson Reliant 20 | Stinson Reliant 21 |
| | | |
| --- | --- | --- |
| | | |
| Stinson Reliant 22 | Stinson Reliant 23 | Stinson Reliant 24 |
| | | |
| --- | --- | --- |
| | | |
| Stinson Reliant 25 | Stinson Reliant 26 | Stinson Reliant 27 |
| | | |
| --- | --- | --- |
| | | |
| Stinson Reliant 28 | Stinson Reliant 29 | Stinson Reliant 30 |
| | | |
| --- | --- | --- |
| | | |
| Stinson Reliant 31 | Stinson Reliant 32 | Stinson Reliant 33 |
| | | |
| --- | --- | --- |
| | | |
| Stinson Reliant 34 | Stinson Reliant 35 | Stinson Reliant 36 |
| | | |
| --- | --- | --- |
| | | |
| Stinson Reliant 37 | Stinson Reliant 38 | Stinson Reliant 39 |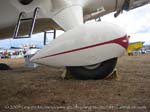 Stinson Reliant 40
---

Grubby Fingers Home from Stinson Walkaround
Go to Piston-Prop Walkarounds Page from Stinson Walkaround

---